How to get to Tyumen?
There are number of cheap travel opportunities to Tyumen. Most of visitors travel with low cost flights from Moscow, but you can also fly in from other capitals of Central, East and South-East Asia. If you are coming from Western Europe, you will mostly need to fly over Moscow, St. Petersburg or Yekaterinburg. 
Tyumen airport is called TJM - International Airport Roschino. If you are travelling by train, you will be taking the Trans-Siberian Railway.
Pro traveler advice:
Check separately for cheap flights from Europe to the cities Moscow, St. Petersburg or Yekaterinburg and from these cities to Tyumen. Use services such as Skyscanner, Onetwotrip, Expaedia, Momondo etc.

What is Tyumen like?
Facts and Figures:
○ 1586 — the year the city was founded
○ 275 sunny days per year (with global warming, the weather in Siberia tends to be better every year)
○ 16 direct flights to Moscow and St.Petersburg daily
○ 8 universities
○ 967 restaurants and cafes (in 2019) !!!
○ Uses to be one of the seats of Dschingis Khan
Tyumen lies on the corridors of both the old and the new Silk Road. Have this in mind when visiting the local markets or when you see a camel on the street. Also, Tyumen is the capital of the West-Siberian Oblast (Region) and therefore most important center for Arctic related research. Furthermore, the city of Tyumen and University of Tyumen are home to the West-Siberian Science and Education Center, an excellence initiative of federal relevance. Tyumen University belongs to the cluster of the best universities in Russia and it is a member of 5/100 initiative.
(note that many of the websites are in Cyrillic alphabet and the address may be displayed as random letters and numbers. In order to understand the content of those websites, please use the automatic translator)
Where to stay?
Tyumen is a large city with many places to stay. There are several good hotels in the city center, there are also hostels very near the university. You can use AirBnb and Booking, but also many other services such as Avrora Hotel, Sdaminfo etc. We will try to reserve a number of rooms for our keynotes and other foreign guests in the Spasskaya Best Western Hotel. However, as the number of places is limited, we would suggest you to consider also other lodging possibilities.
If you need an advice or if you feel uncertain about anything, feel free to write to us and we will be happy to help you with an advice or in any other way.
How to pay?
Tyumen is one of the first smart cities in Russia. Also, Russia is almost completely digitalised country - you can pay digitally any sum, in any store and for (almost) any service. In other words, you can pay with most of the cards (Master, Visa, Diners, Dina, Mir) or you can use some of the services for mobile payment such as Google Pay, Apple Pay, Alipay, Huawei Pay etc. The most secure way to pay is through mobile payments. 
Russian currency is Ruble (RUB/₽). If you are a cash enthusiast, before exchanging money you should check the currency rate online.
How to move around through the city? How to come from the airport?
The public transportation in Russia is very cheap, especially in comparison with the countries of EU. The public transportation in Tyumen is very accurate and there are a lot of buses. However, as the schedule will be relatively tight and taxi transportation is also very cheap, we would suggest you to take advantage of these prices. A ride from airport to the city center will not cost you more than 400 Rub (between 6 and 7 Eur or less). The taxi costs in the city, say from hotel Spasskaya to SocGum institute will not be more than 75-100 Rub. 
As Russia is almost completely digitalised, there are very few taxis which you can call by telephone. The best&cheapest way to order a taxi is through Yandex Taxi application. The good side is that you don't have to talk to the driver and there are no misunderstandings. Also, the app supports automatic translation from and into Russian so you can text the driver through the app and s/he will understand you. Just download Yandex Taxi app and start using it for moving around the town.
Sightseeing / relaxation
You will find many interesting museums across the city. Also, you can visit the Tyumen Philharmonics which offers very nice concerts all year long. If you are interested in relaxation, you should consider visiting some of the hot springs and spas which are common in the region. Be aware that the prices for all these places are affordable. For all the websites, you should consider using the reliable automatic translation such as Google Translator or Yandex Translator. 
Also, you can visit the official website of Tyumen tourist organisation where you will also find many useful advices: https://visittyumen.ru/en/
Do I need visa for Russia?
It depends on a country of your origin. If your abstract is accepted, the organizers will of course provide you with a visa invitation to come to Russia. The visa prices are usually reciprocal - they cost the same as it cost for Russians to come to your country (i.e. from 30€ to 200€ depending on the country you come from). However, very often visa for academic purposes is for free. You can find that out in the nearest Russian consulate or embassy. You can also use agency services which will finish all the visa related matters for a small fee.
Feel free to get in contact with the organizers if you have any doubts about this issue.
This conference is organised by: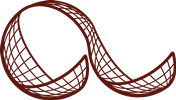 DiscourseNet Association and partners: