Call for papers ending on
Poster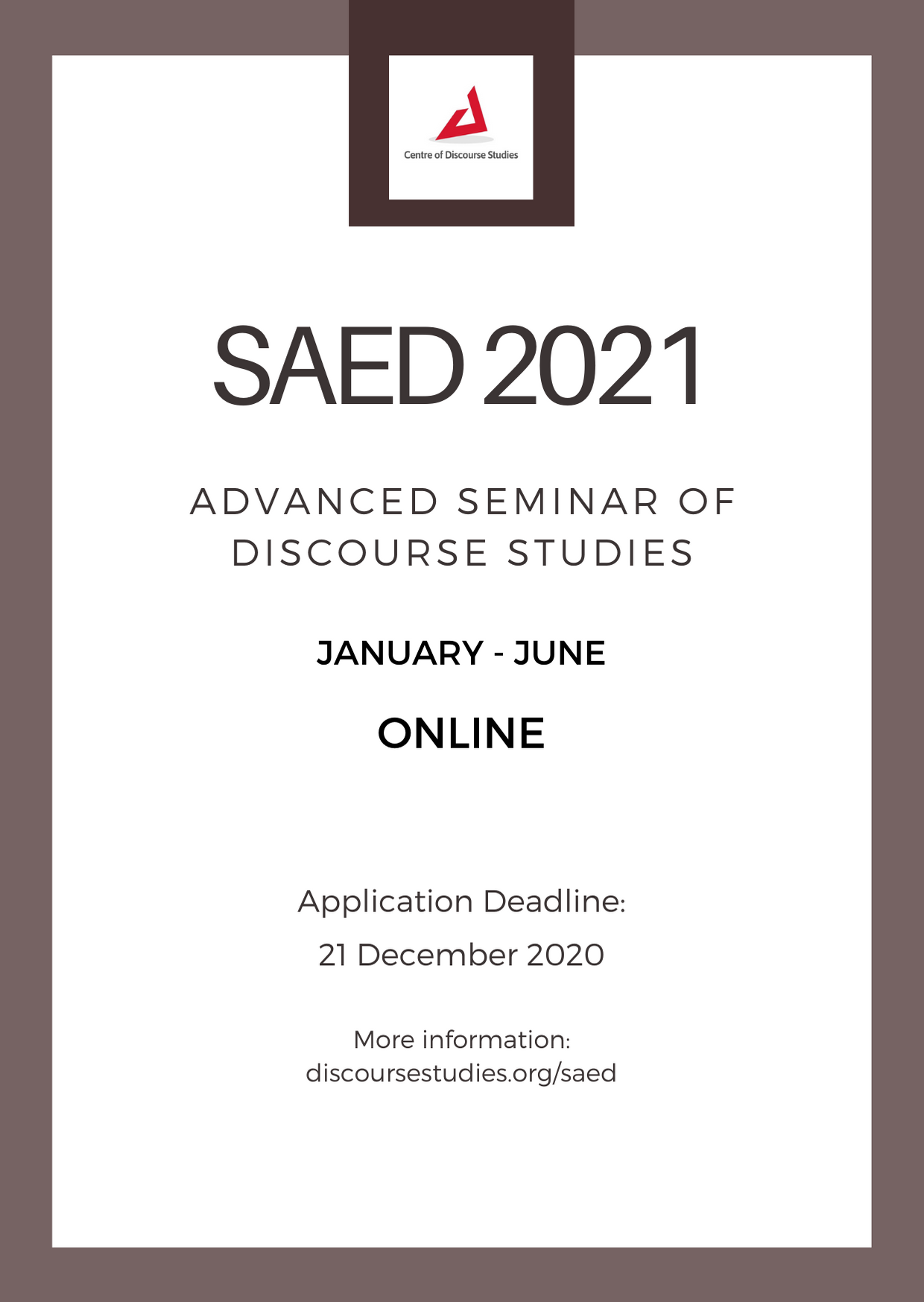 SAED (Seminario Avanzado de Estudios del Discurso) is an advanced, bi-weekly seminar for PhD students who are specialized in any field of Discourse Studies or who use Discourse analytical methods in their thesis - especially from a critical perspective.
The sessions, led by Dr. Teun van Dijk, consist of an introduction into a major field or method of Discourse Studies, followed by a presentation of one SAED member's PhD Project each session. All SAED members are expected to present their research and share their specialized knowledge. The seminar is offered free of charge to all accepted applicants. 
SAED 2021
We are now accepting applications from PhD students interested in participating in SAED.
Session dates: January to June (days and times to be announced) 
Number of sessions: 10
Number of total hours: 25 
Location: online
Price: Free
Certificate: Yes
Webpage: discoursestudies.org/saed
Application form: https://forms.gle/ehVdeQrT1u5fingC8
The deadline to submit your application is 21 December 2020. 
Admission will be limited to a maximum of 30 students and preference will be given to students who have not previously participated in SAED. Applications may be submitted in English or Spanish. 
Centre of Discourse Studies
Institution
Centre of Discourse Studies
Contact person
Lucia de la Presa
Contact person email address
centre@discoursestudies.org