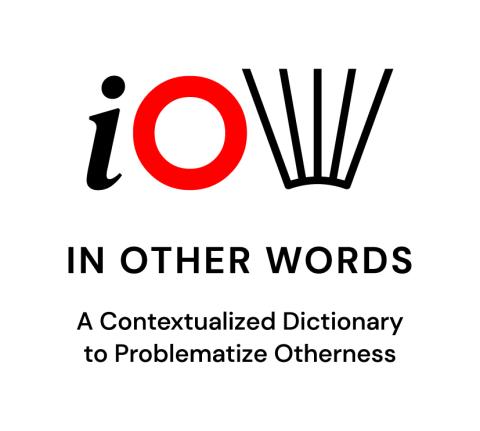 In Other Words (IOW) dictionary is a free online intercultural and intersectional resource that problematizes different forms of diversity and Otherness as (re)produced by mainstream narratives - gender, class, sexual orientation, ethnic origins, age, body features and shapes, abilities – and reverses such narratives through creative examples taken from literature, poetry, the arts, videos, movies, street art, music, songs, pop culture.
IOW website is responsive and therefore it can be used on different devices in different social and educational contexts.
If you are curious to know about IOW, you can:
- navigate the website and look for the entries (https://www.iowdictionary.org)
- subscribe to the Newsletter (https://www.iowdictionary.org/newsletter). The Newsletter (approx. 3 times a year) updates subscribers with new entries, Call for Papers for conferences and publications, special events, workshops, videos, etc. connected to the issue of Otherness
- use the existing entries as a resource for discussion with your students, friends, companera/os, etc.
- write new entries either individually or together with your students, friends, companera/os, etc.
Looking forward to hearing from you!
Paola
paola.giorgis@iowdictionary.org