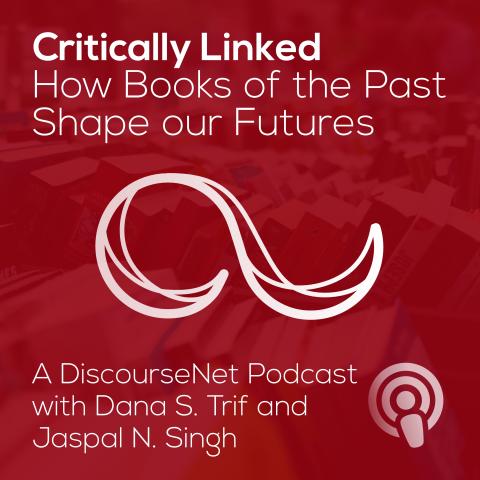 Dear Users of DiscourseNet,
It is our great pleasure to introduce to you the 2nd Episode of our new DiscourseNet Podcast "Critically Linked", hosted by Dana S. Trif and Jaspal N. Singh. Please find a linked brief description to the Podcast below. Have a good start into the new week and happy listening. 
Dana and Jaspal
Are we witnessing a resurgence of the 'woman' question? In Episode 2 of 'Critically Linked: How Books of the Past Shape our Futures' we engage with John Stuart Mill's (1806 - 1873) seminal essay 'The Subjection of Women' (1869). Together with Kaushalya Perera, Senior Lecturer at the Department of English, University of Colombo, Sri Lanka and Marco Verweij, Professor of Political Science at Jacobs University Bremen (as of 2022 Constructor University Bremen) we ask ourselves the question if Mill's uncompromising critique of women's legal enslavement is still something that speaks to us even today, 150 years later? In today's episode we explore possible answers to this question together with an updated critique of Mill's text. Join us on Critically Linked (link below) and find out more about it!
Links: 
https://open.spotify.com/episode/50WSTS9tUr9Dj5Cyu0S6gt?si=qYt-cNoXTeeNYidavshIVA&context=spotify%3Ashow%3A7IKvCH4Uv7aWNRl8iT5YRa
https://funkwhale.it/@DiscourseNet/